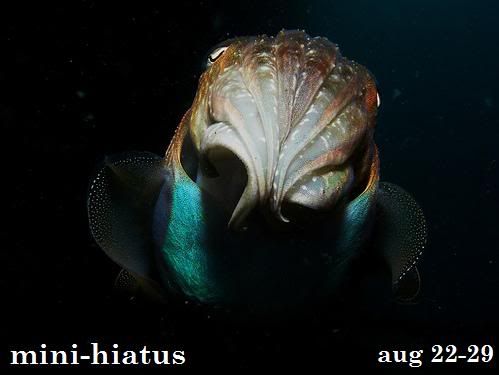 sup guys I'm just a kickass sea-creature.
BUT REALLY.
I'm going on vacation with my family to our cabin on Okanagan Lake (in BC). It's right on the water, so I'll be swimming and reading a lot. However, there is no land phone line. Ergo, there is no internet. THERE IS NO INTERWEBZ.
That being said, I shall be absent from not only my journal but any communities until August 29, 2009.
Please do not have any strange uprisings or emergencies happen while I'm gone! Take care of yourselves.
♥ ♥ ♥ ,
emily // voiceofanarchy.